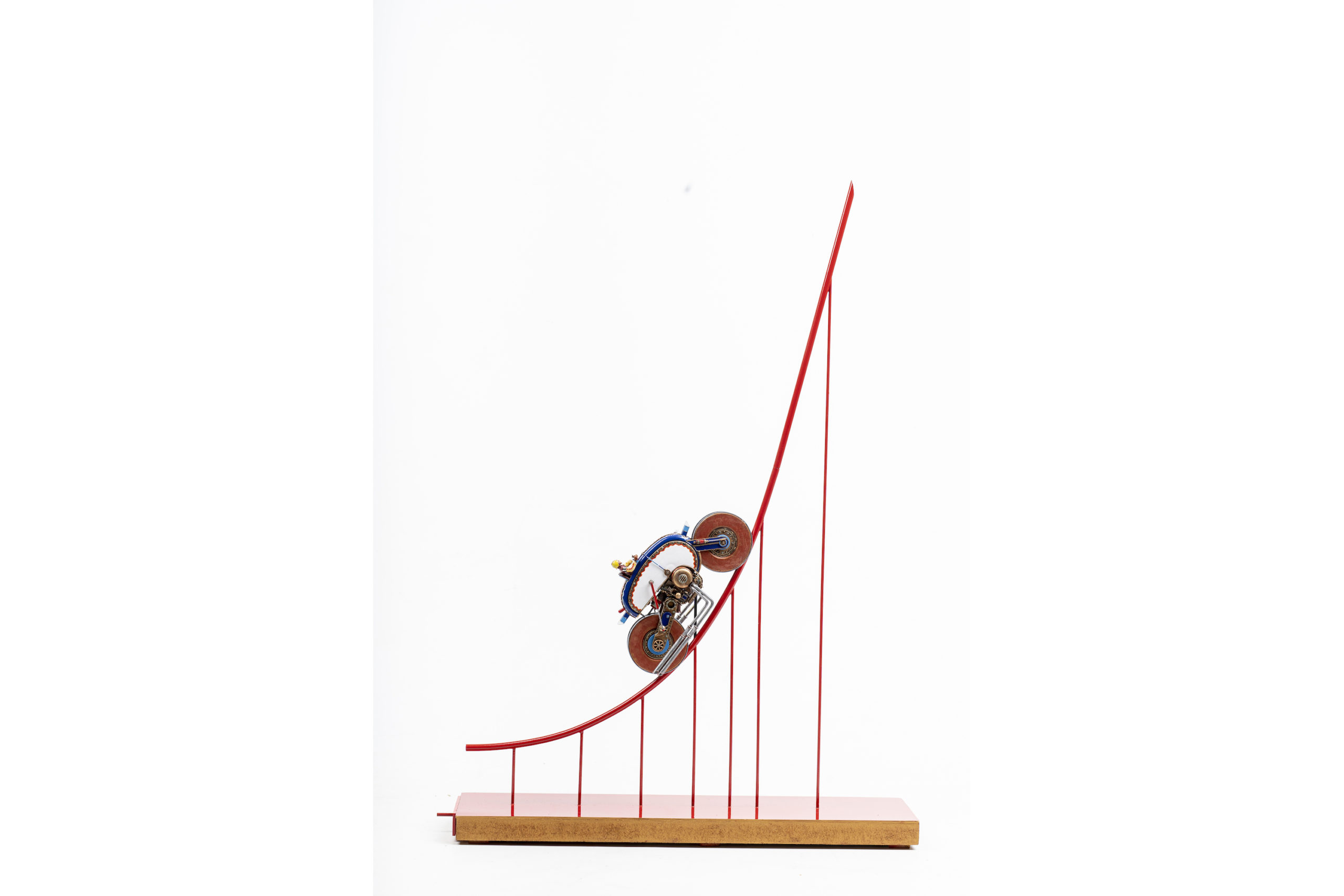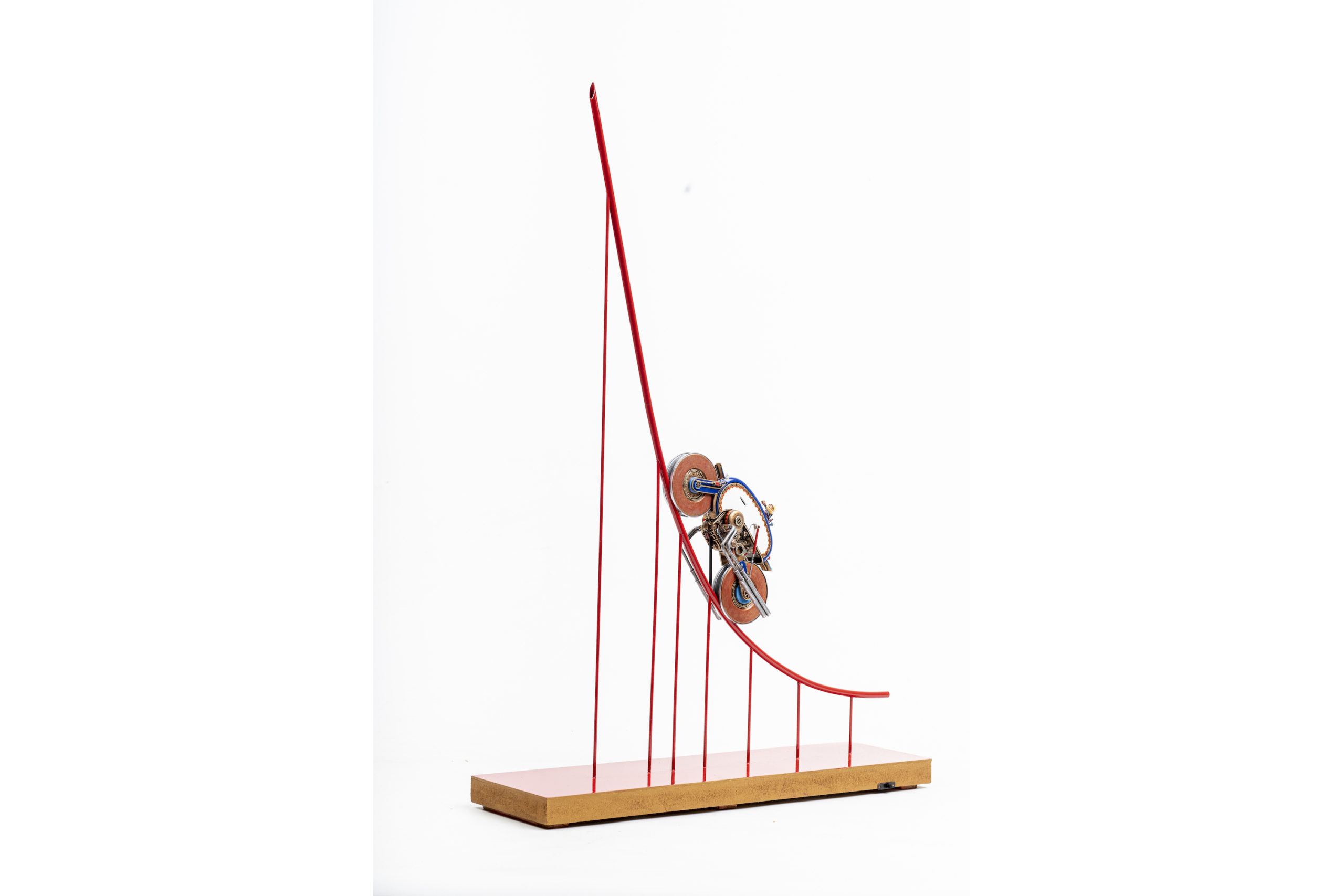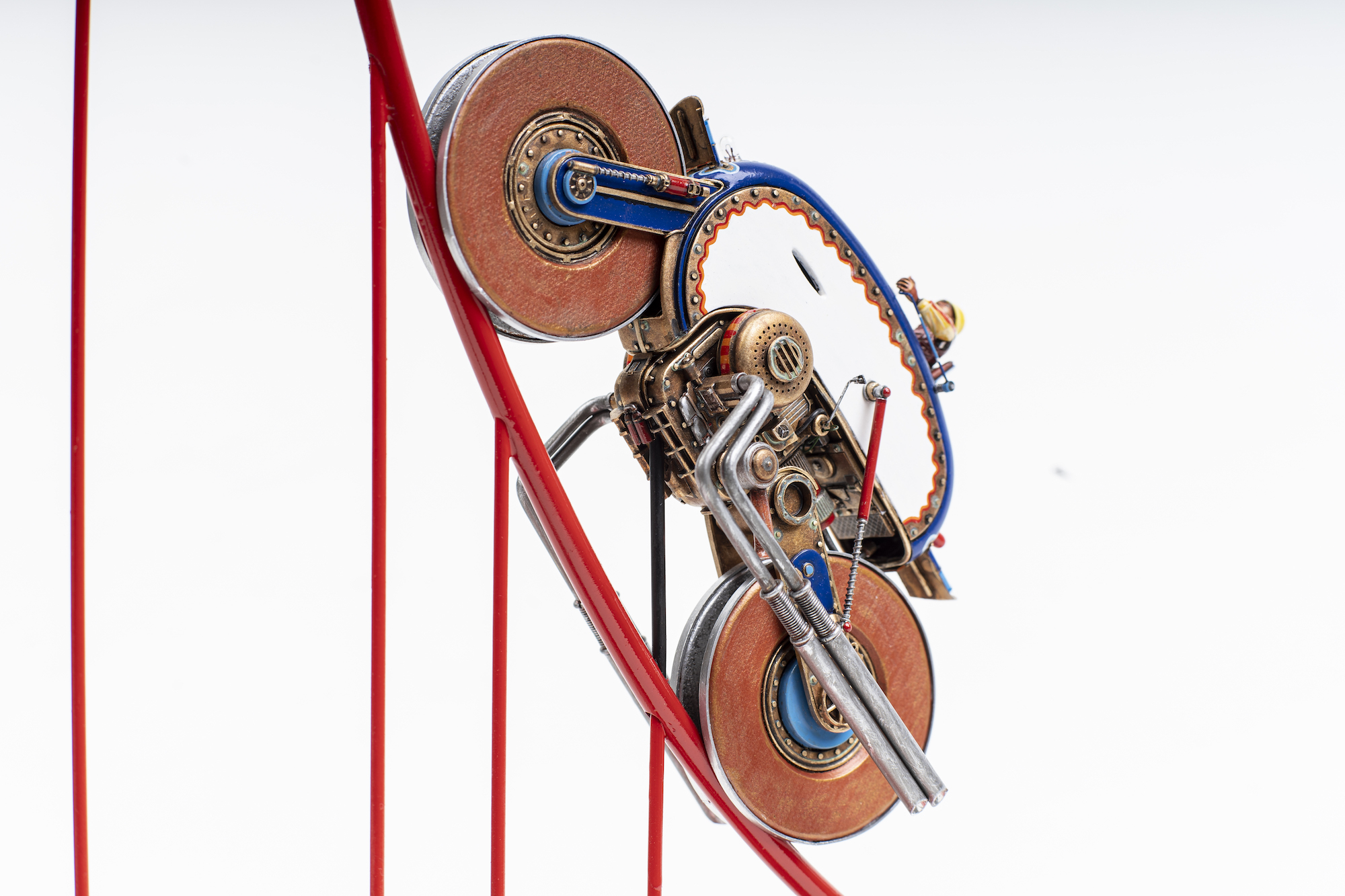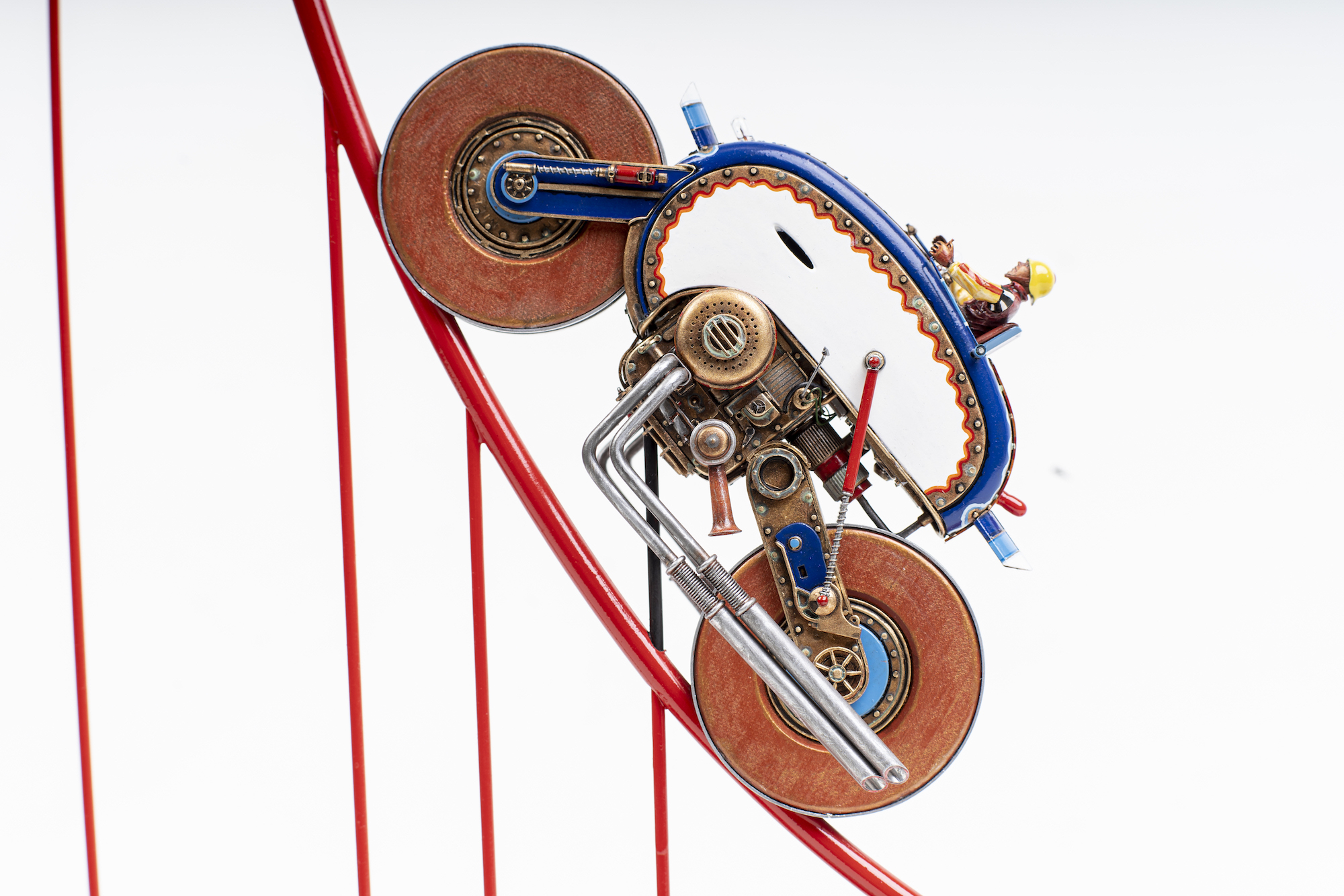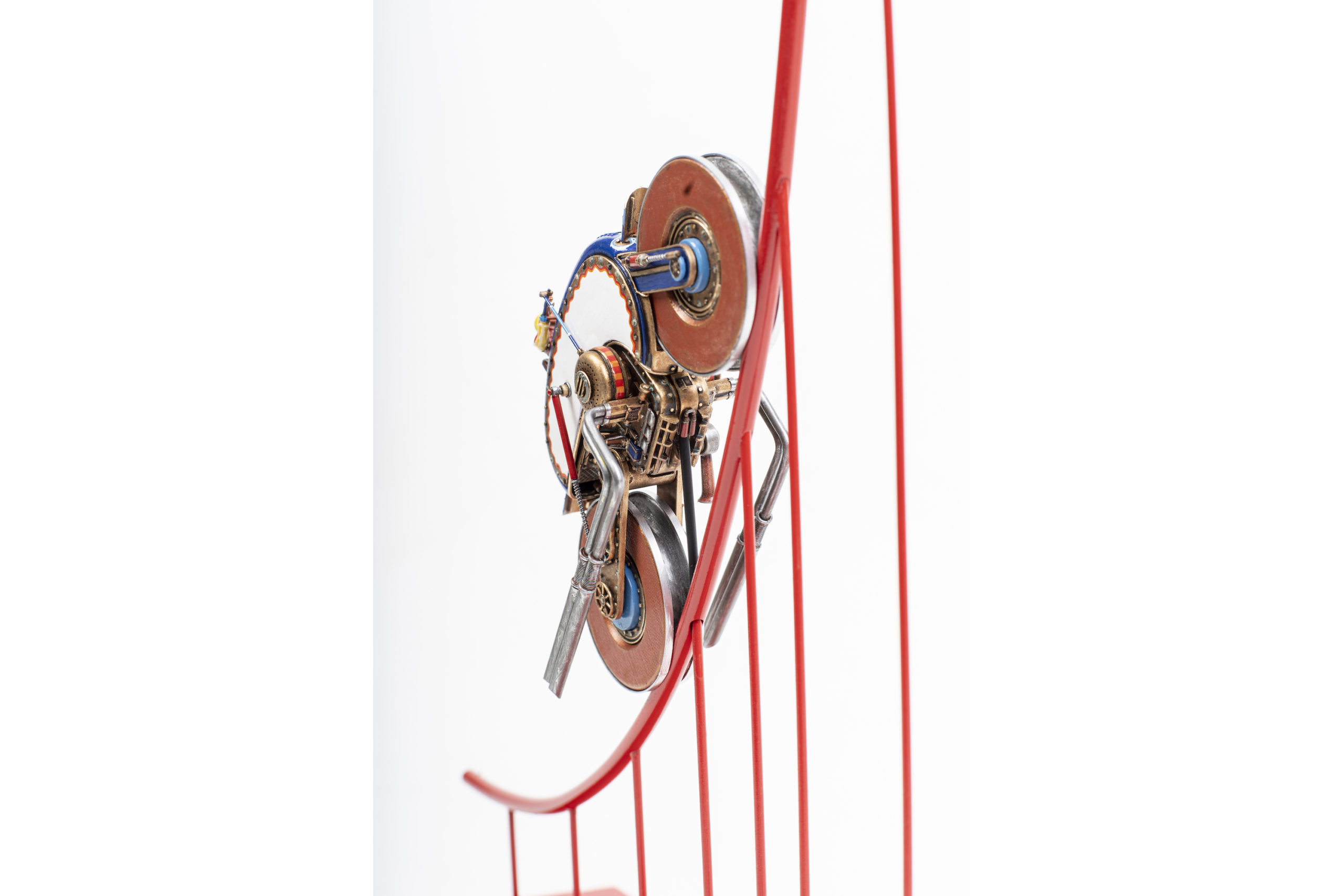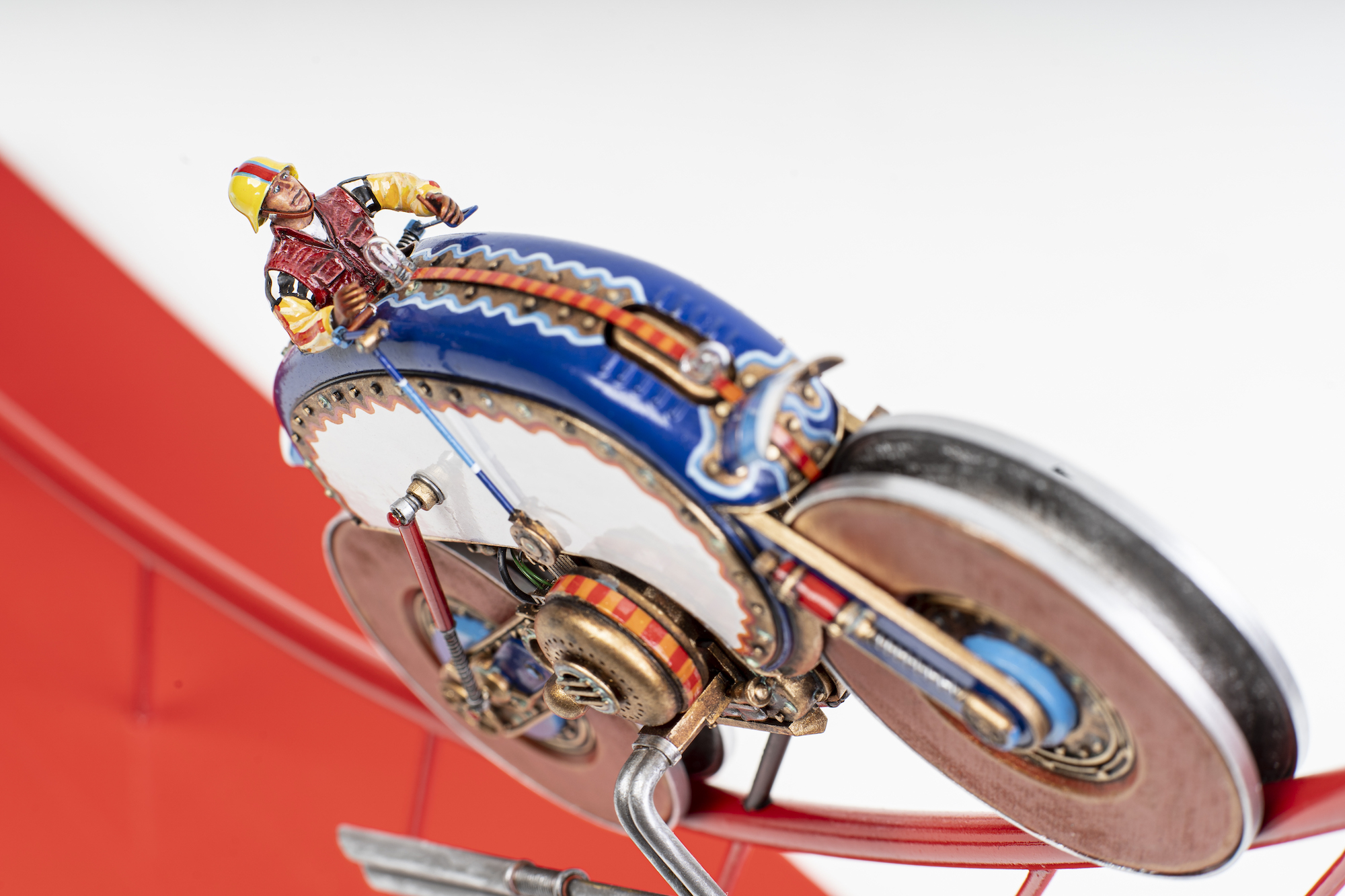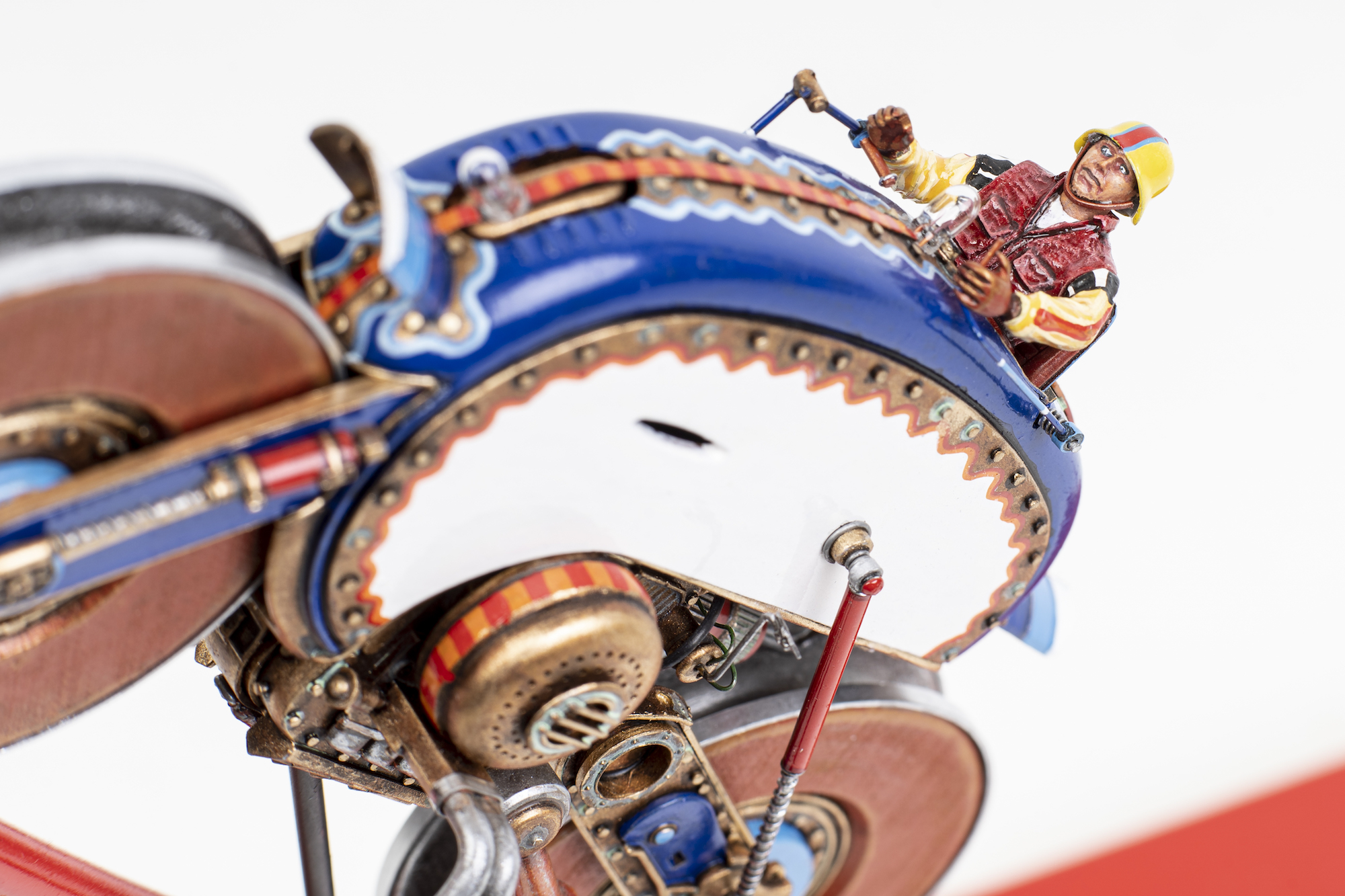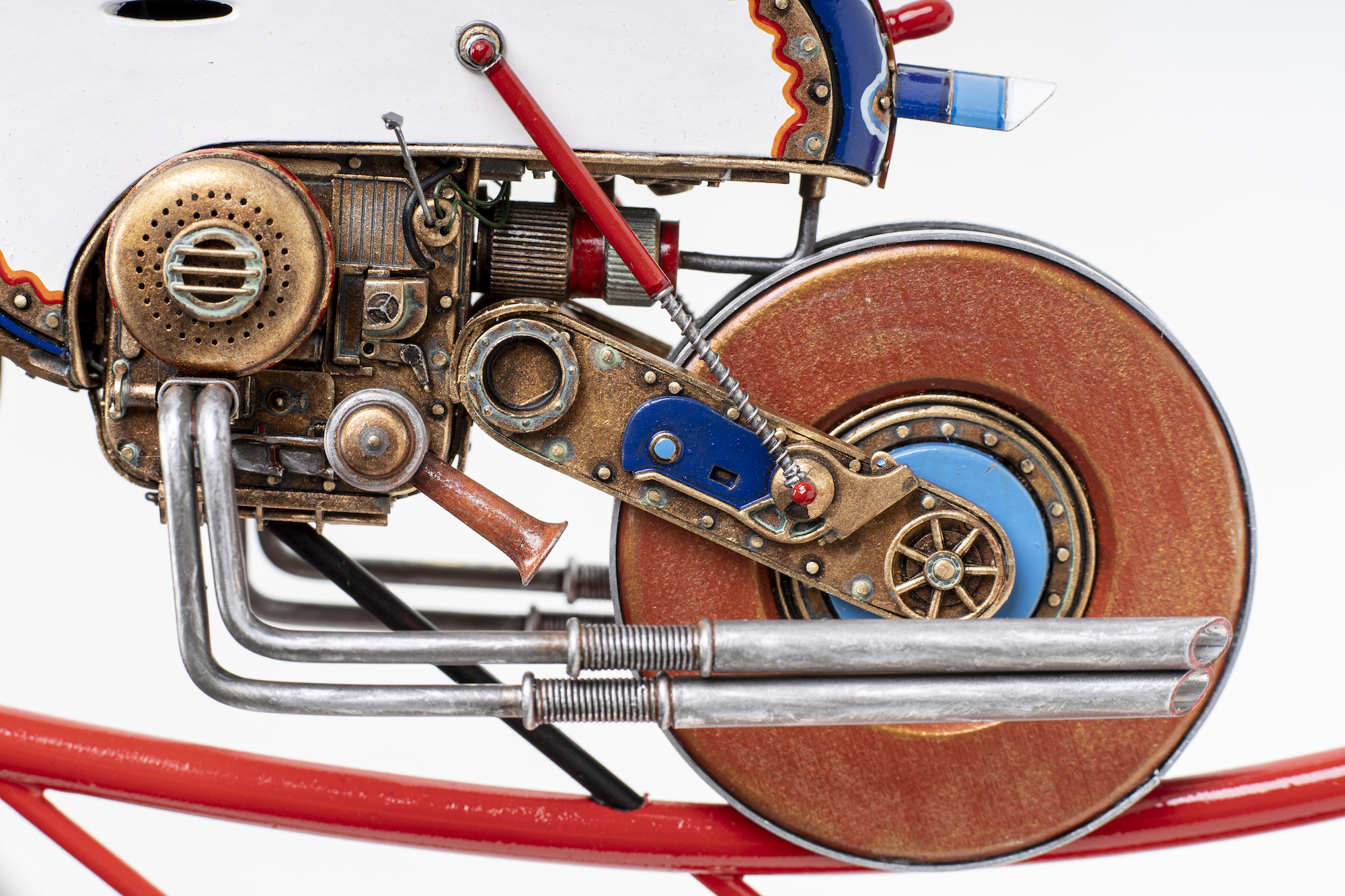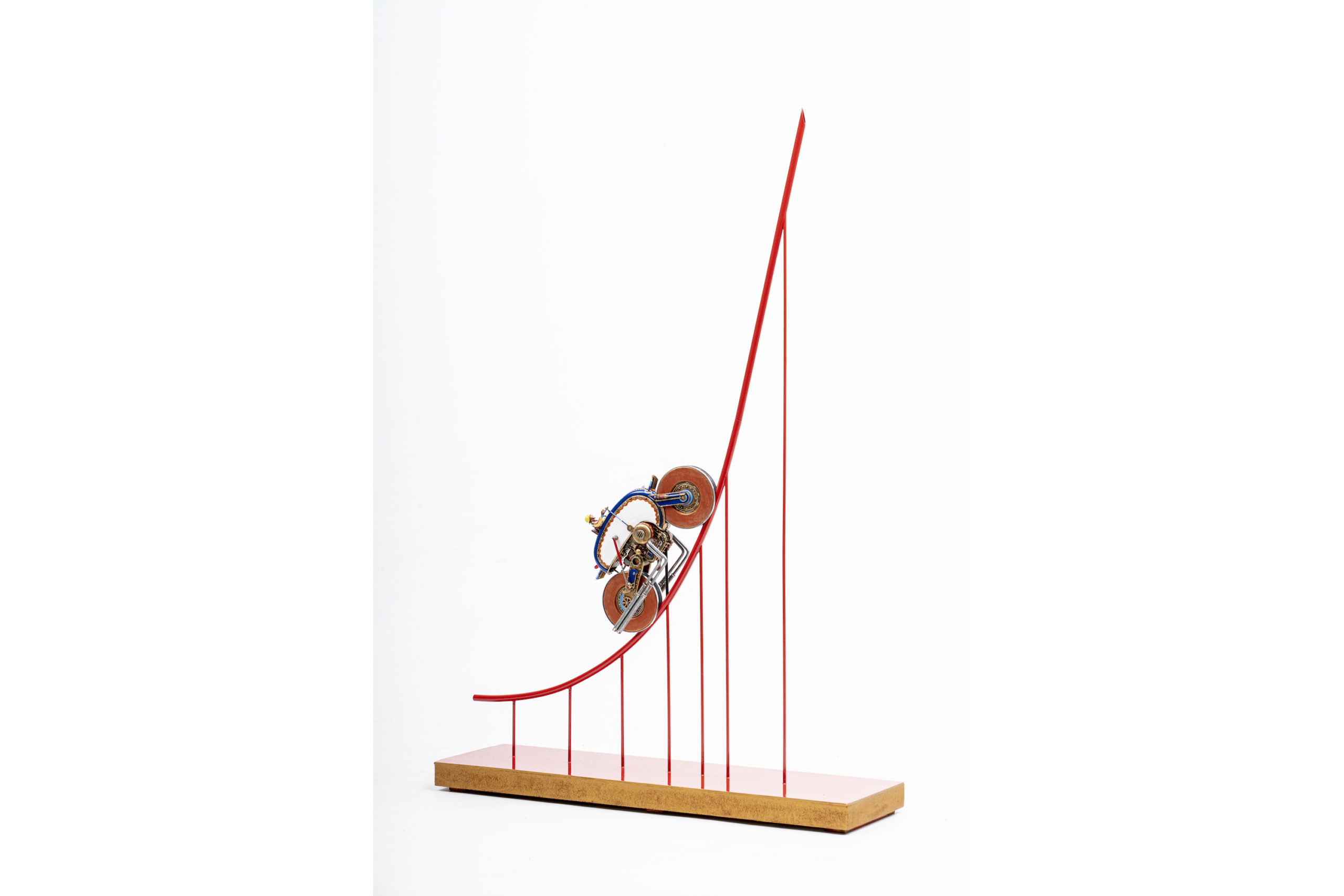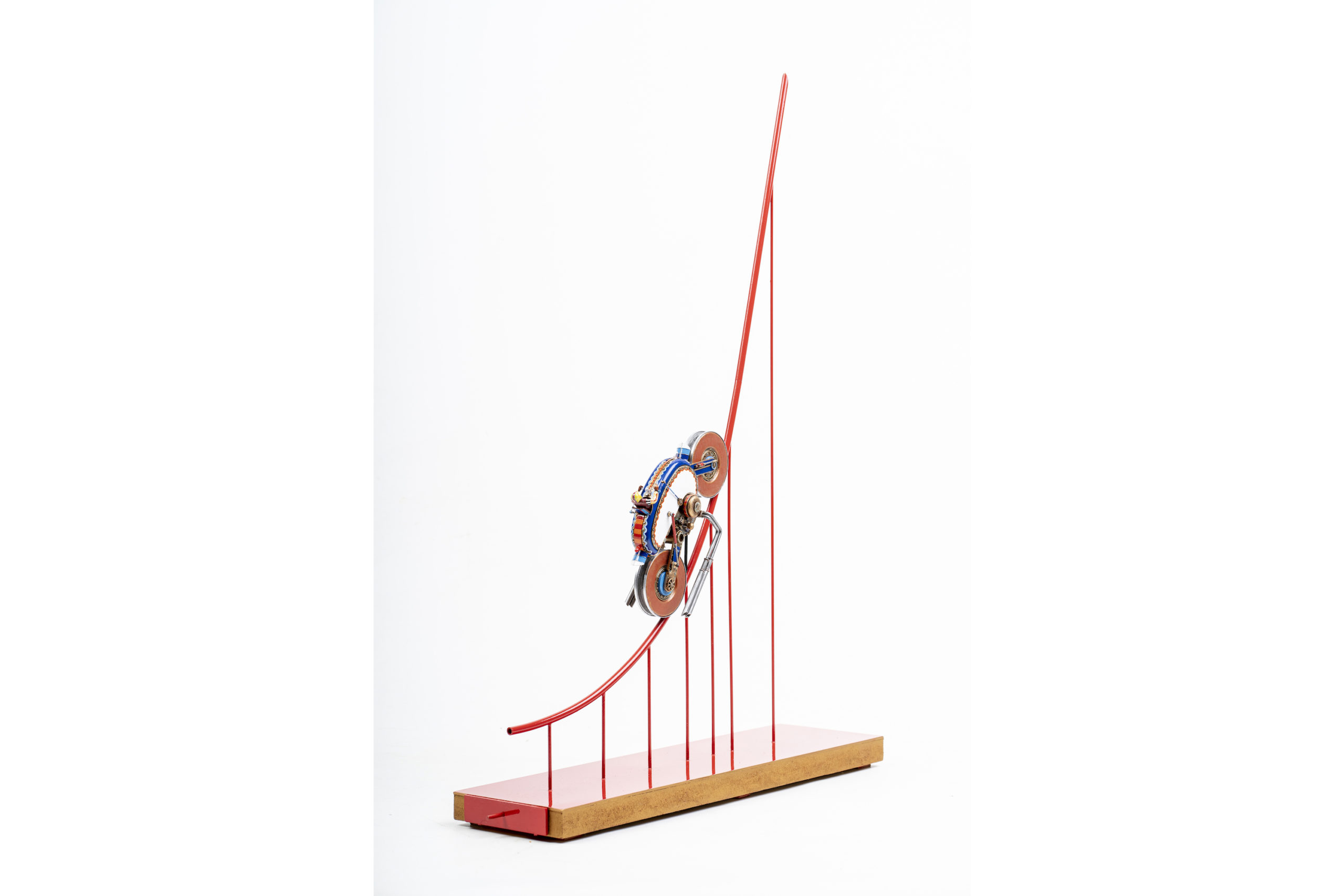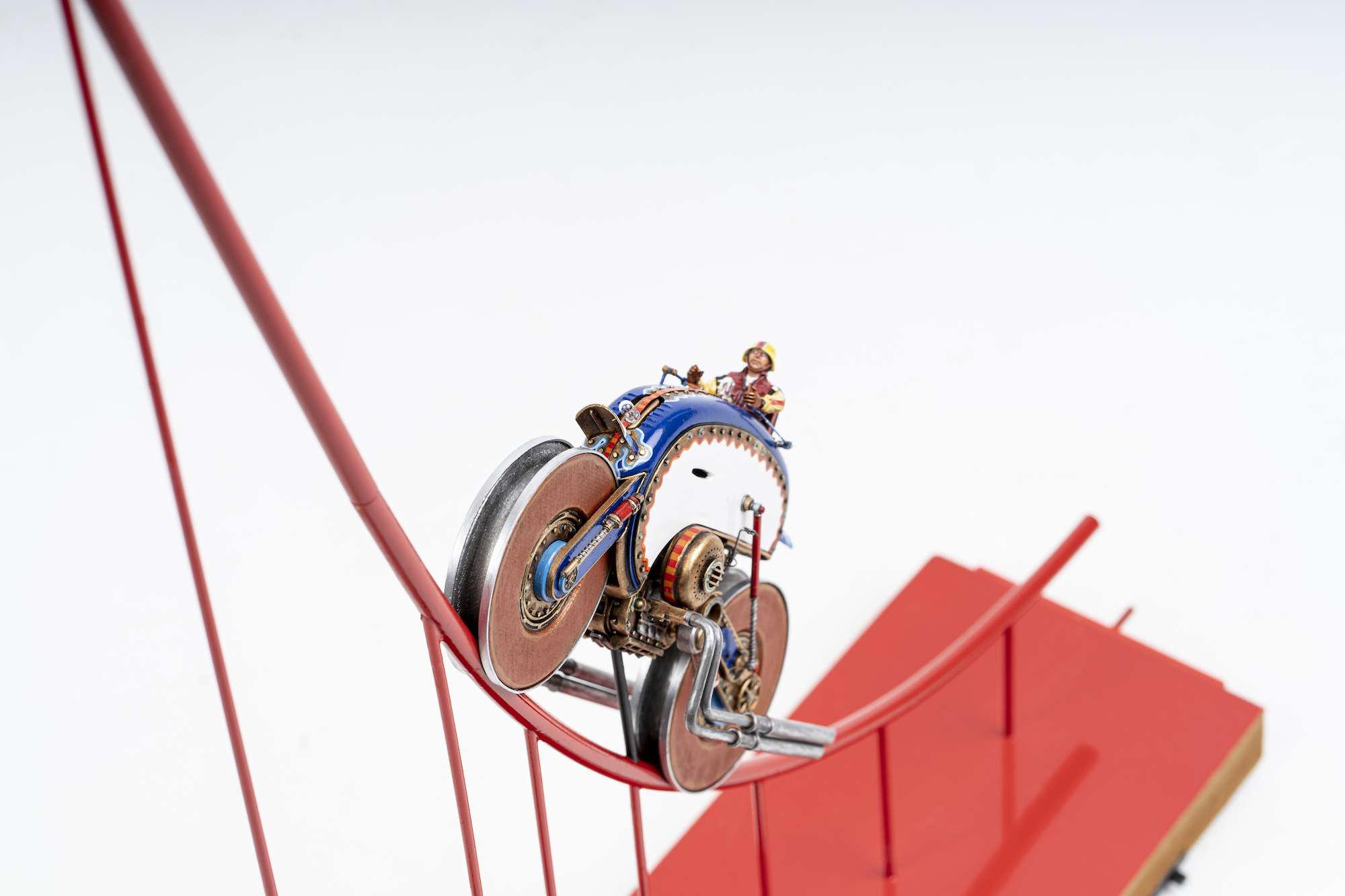 Made in 2020.

Consists of old pulley wheels, a correction tape holder and little
headphone earpods.
Jim the driver is a real daredevil. He likes to rail along on
RailBike. He's a big fan of Evil Knievel. Him and RailBike
love the speed and the twist and turns of the rails. They are very
busy with extending the rail. Nothing beats riding on a new railway for the first time.