KOSMOTRONIKS
Groninger Museum
Kosmotroniks is the Art of Alchemy
Where the discarded and unwanted, the waste of a consumer society is transformed into the dreams of the child in all of us, into something fantastic and beautiful. Where colour lifts the spirit and little details delight the eye. The mechanical whimsical. The joyous unreal made solid.
Harry turns waste into works of art
Harry starts every morning at 4 am to work on his Kosmotroniks. At the top floor of his warehouse he works in complete silence for hours while everybody is still asleep.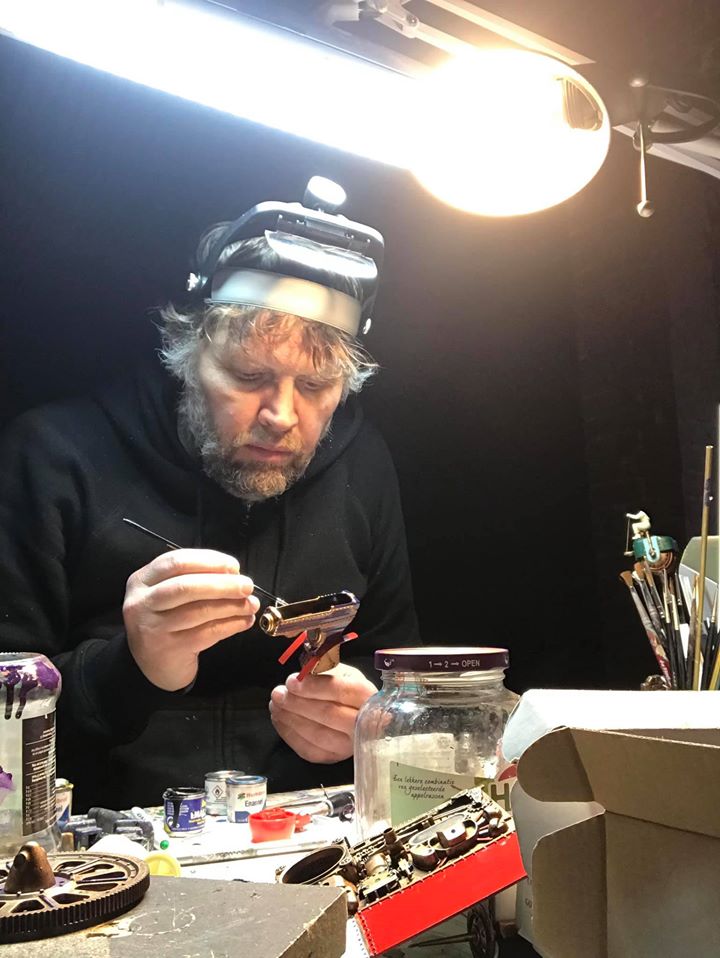 Get in touch
Interested in buying a Kosmotronik? Or do you want to know more about these unique pieces of art? Harry would love to get in touch with you. Please fill in the form below and Harry will reach out to you as soon as possible.
E-mail
info@kosmotroniks.com
Address
Westerhavenstraat 16
9718 AL Groningen
The Netherlands
Phone number
+31 6 46158152