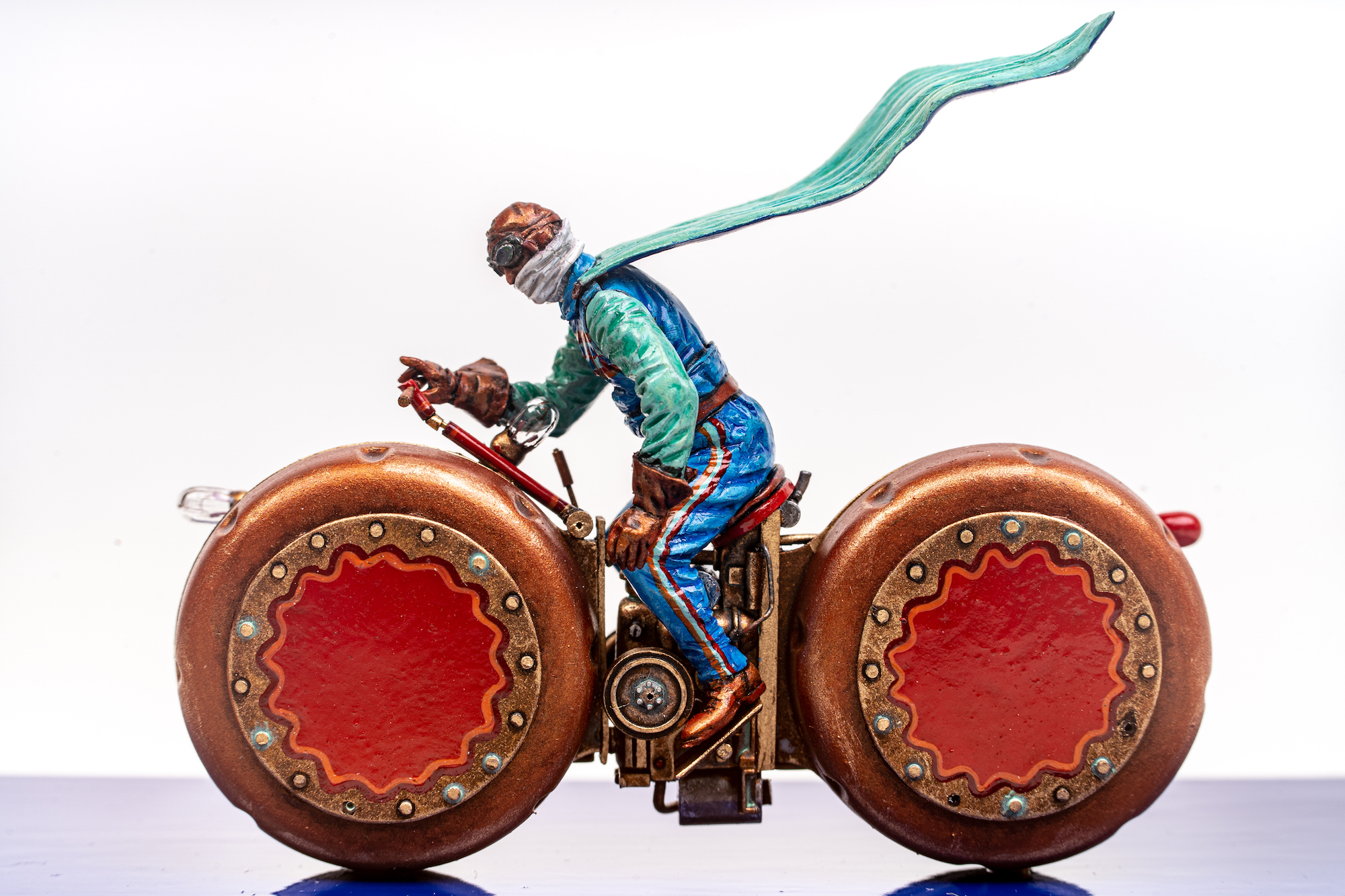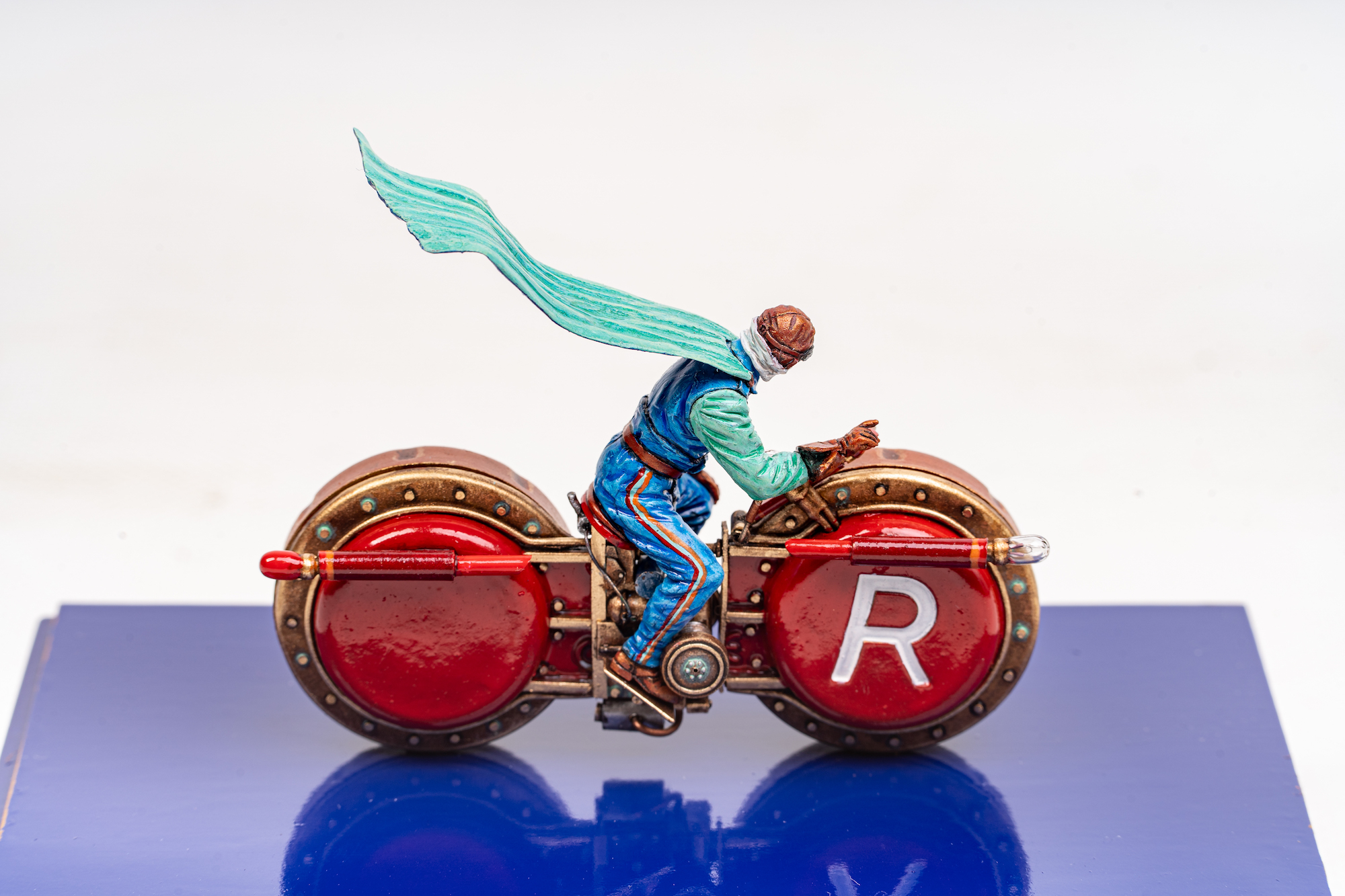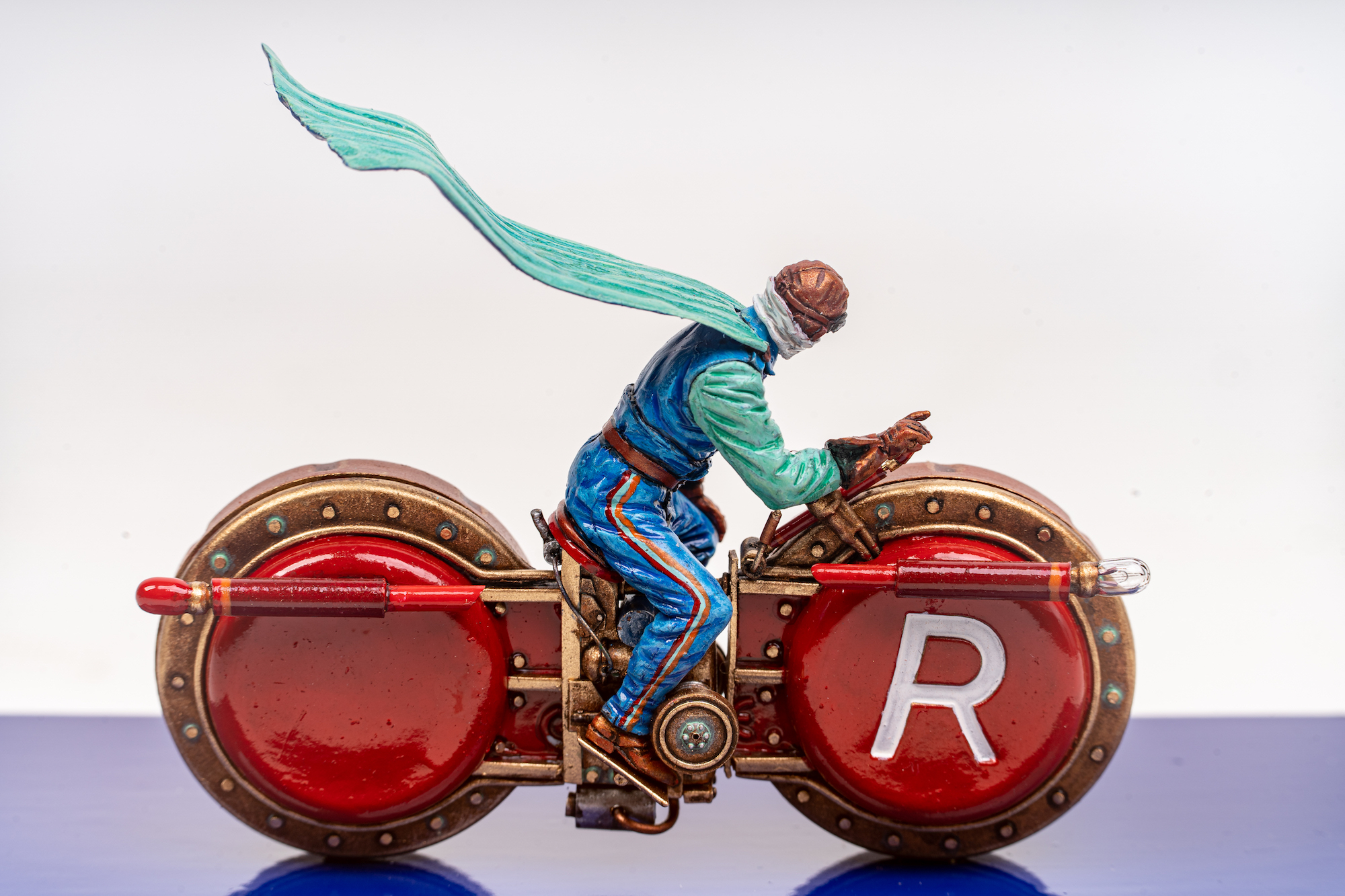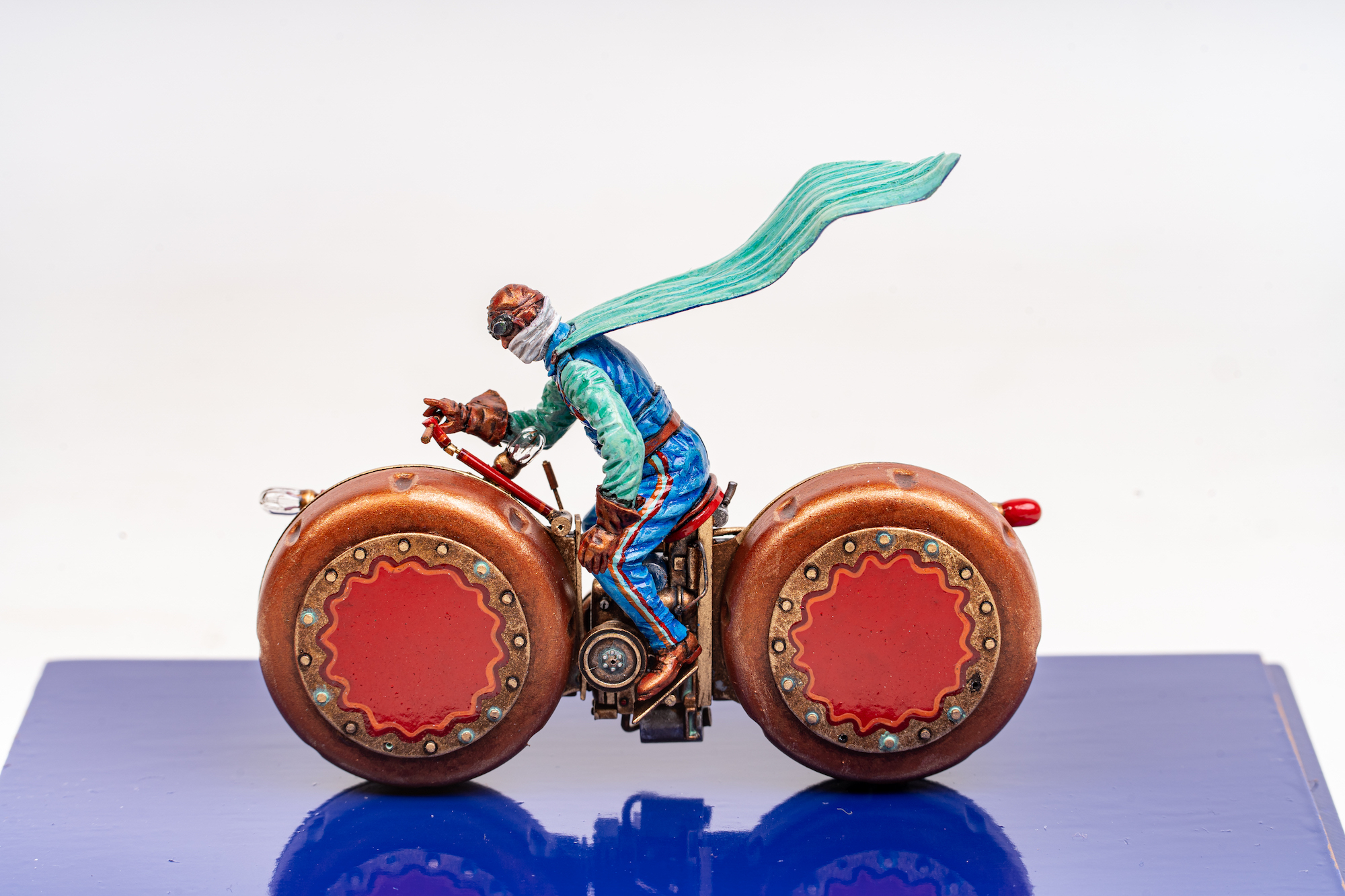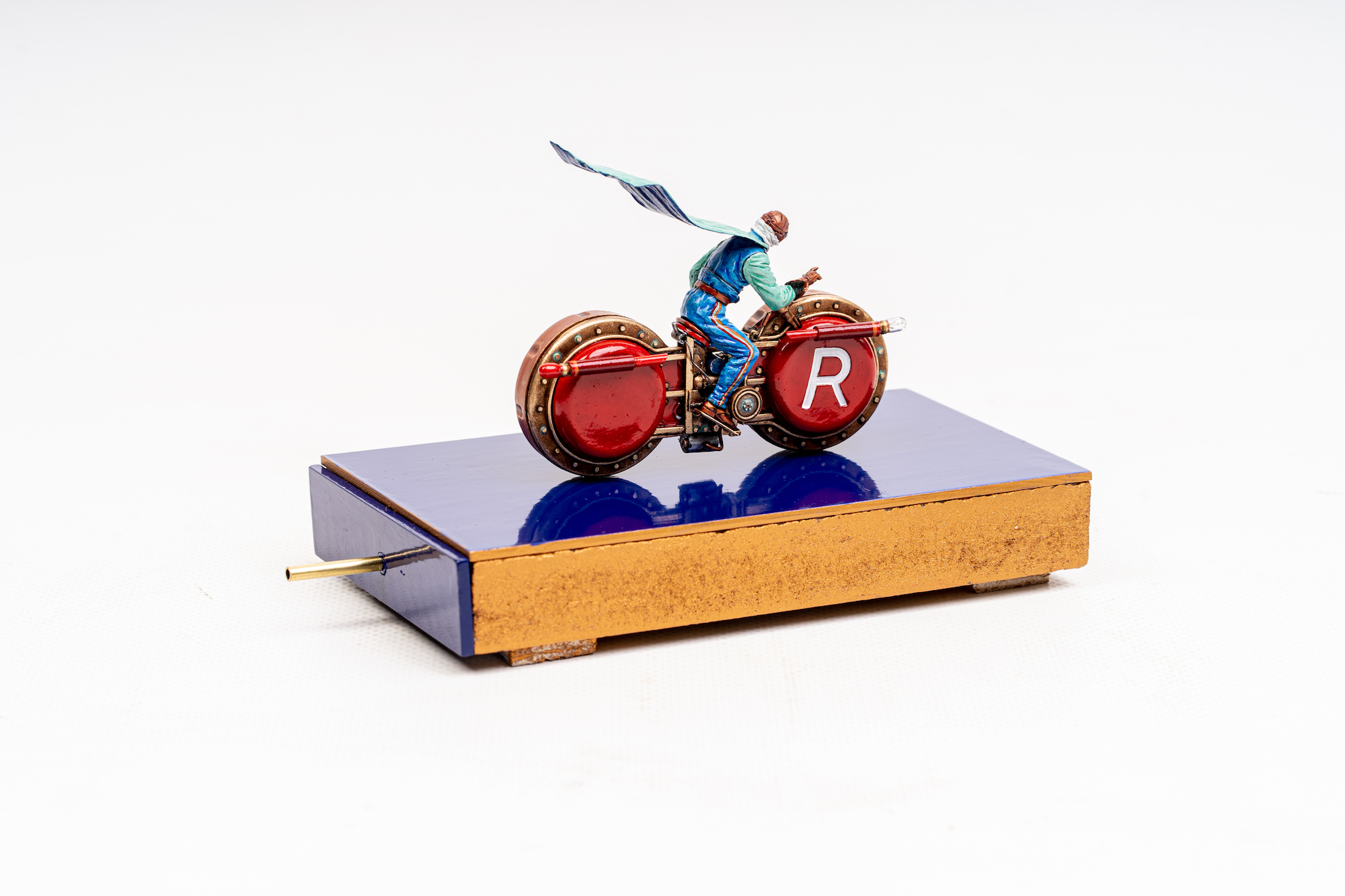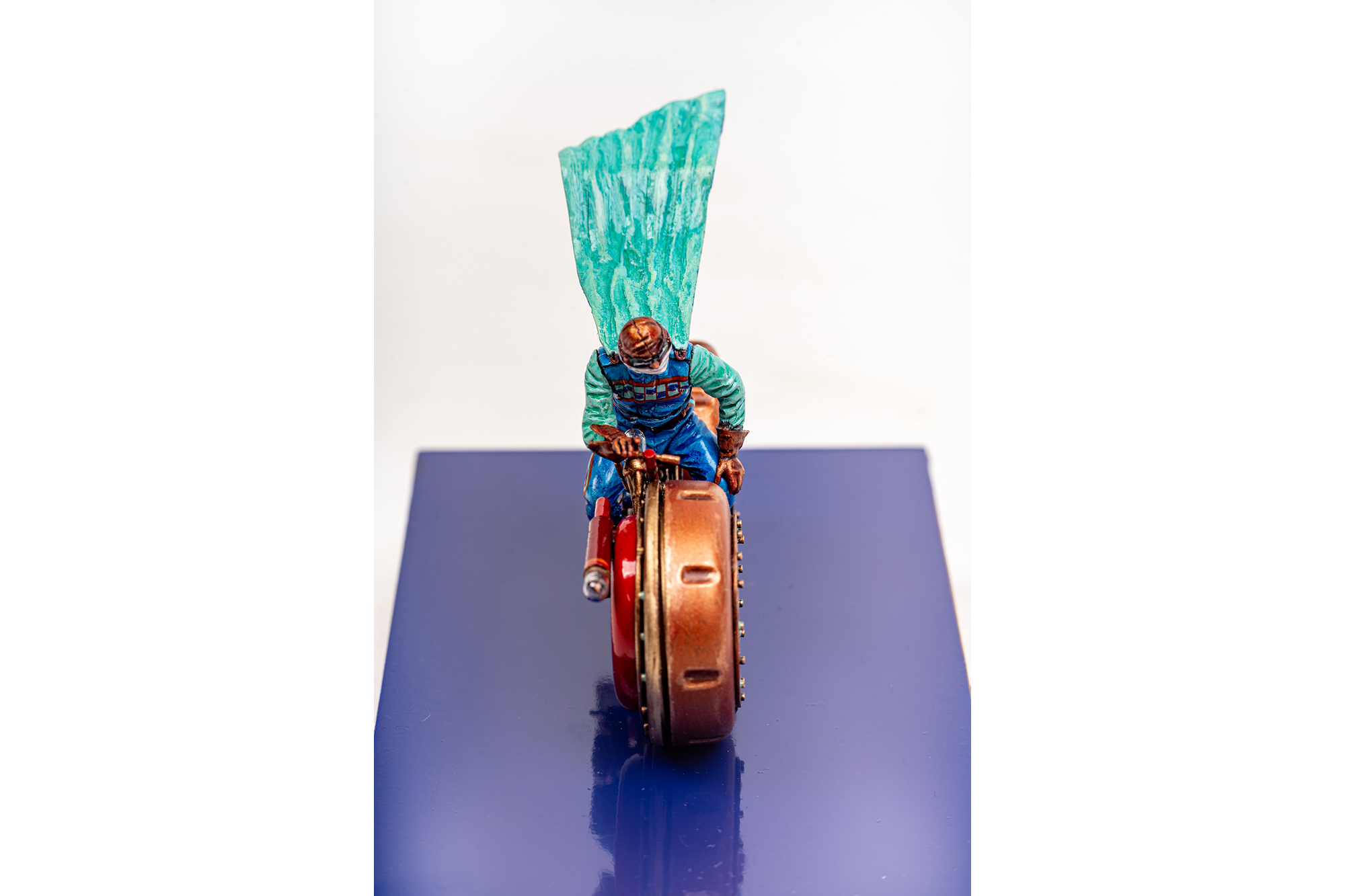 Made in 2020.
Leo and LenzBike love driving. Leo does not like the wind in his hair. But man does he like the wind in his cape.

LenzBike himself loves to tour around and take a good look at the landscape that is passing by. Leo likes to go fast.
Made from a contact lens case.